Mailboxes
Peace Of Mind Is Knowing Your Mail Is Secure.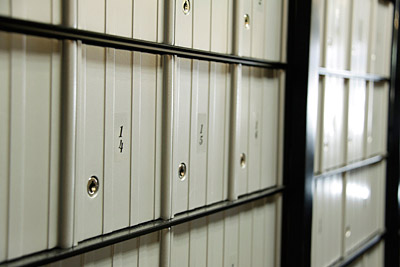 Many business owners and individuals opt for mailbox rentals to keep their home addresses private and their mail secure. With identity theft on the rise, renting a mailbox at Copy, Mail & More just makes sense.
• Ideal for home-based businesses
• Professional business address
• Secure and safe—no worries about stolen mail
• Traveling? Pick up mail when you return
• Receive USPS, UPS or FedEx packages
• Mail forwarding service
• No long waits at the Post Office
• Privacy and security—no link to your home address on Google Maps
• Reasonable rates with quarterly, semi-annual or annual billing
• Medium- and large-sized mailboxes available
Give us a call at 360-435-4900 or us today to find out more about private mailbox rental at Copy, Mail & More.