Wide Format Printing and Blueprints
When a Job is On the Line, Count on Copy, Mail & More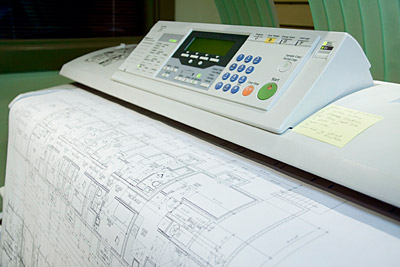 Contractors and architects know that Copy, Mail & More is the place for blueprints and wide format printing. Send us your files via or drop off the originals, and we'll take it from there.
• Copy or print blueprints
• Black and white line drawings
• Download and print plans from Builders Exchange
• Maps
• Up to 36" wide
• Reduce or enlarge
• Scan and email or save to disk
When you need blueprint printing or copying, trust the professionals at Copy, Mail & More to handle the job.
Call 360-435-4900 or us for more information.